Actorys partners
– Do you want to join the team?
Does your company have a challenge? Let us solve it together
Actory is a link between organizations and students, who are passionate about using their professional skills to create sustainable change. In Actory, students work interdisciplinary in small groups to solve challenges that can make sustainable changes for organizations and for the society. Actory is collaborating with University of Copenhagen, but have students engaged from several different universities. Find a list of current partners at the bottom.
How can your organization contribute?
Your organization has a specific sustainable challenge – but needs someone to solve it.
We can match your challenge with competent and interested students, who will work on a concrete solution. You must set time aside for sparring and questions from the students and provide relevant data if possible.
Your organization wants to be more sustainable, but needs concrete ideas, how it can be done.
You will work with a group of students to find a research question that your company wants to shed light on, and where the student trough Actory brings knowledge and tools.
You want to inspire students by contributing with your knowledge.
We host talks and workshops for students within the area of sustainability. We are always looking for inspiring speakers and are open for new topics.
What we offer in return?
Collaboration with students provides many opportunities for companies.
Get direct access to highly motivated and skilled students. The students bring the latest knowledge in their field and can give you a look at your company with fresh eyes. They bring new skills, input for developing the company, focus on new areas, an opportunity for exploration of new markets, extra manpower, concrete results, international focus, recruitment opportunities … and much more!
Get innovative solutions for your sustainable challenges.
Advertisement through our webpage and social media channels
The option to support students and make a sustainable change.
Who are the students?
The students are studying at an institution of higher learning at bachelor or master level. The combination of the cross-disciplinary team will match your specific challenge. The students are both Danish and international. In case of a challenge where Danish is a precondition, it is possible to gather an entire Danish team of students.
Practical information
The partnership is free of charge for all partners involved – all student hours are volunteer and non-paid.
When a collaboration with a student team is made, you will make an agreement in relation to property right of the specific project the students are about to develop.
Want to hear more?
Get in touch with us if you would like to hear more or have any questions.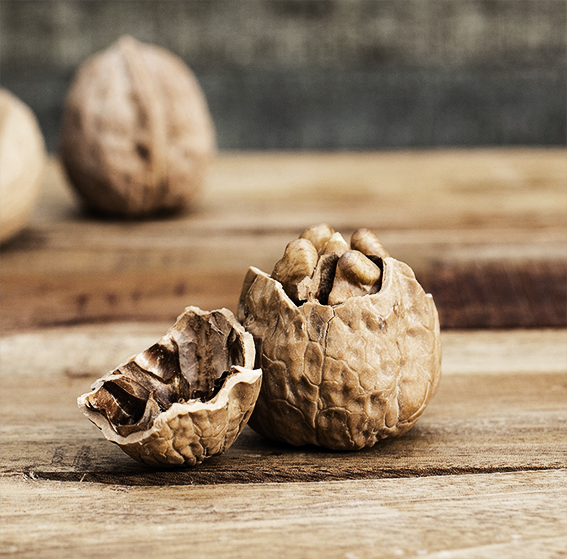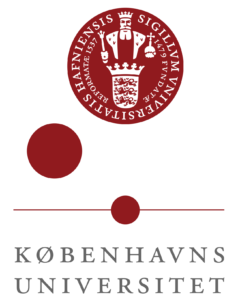 University of Copenhagen
The University of Copenhagen was founded in 1479 by the Danish king Christian 1, and has today approx. 37,500 students and 9,500 employees. Actory has been established by the University of Copenhagen and Studenterhuset jointly.
Sustainability in focus
The University of Copenhagen has worked with sustainability since 2008. With a strong tradition of research and education in sustainability, it is only natural that UCPH takes the lead and takes responsibility for its own consumption of resources and impact on climate and the environment. UCPH is a city within a city and thus has a large climate and resource imprint. The transition of our society and consumption to sustainability requires a major change and massive efforts, which the University of Copenhagen works on constantly.
Actory creates a framework for students' commitment to sustainability – supports and motivates their sustainable ideas and work to implement them.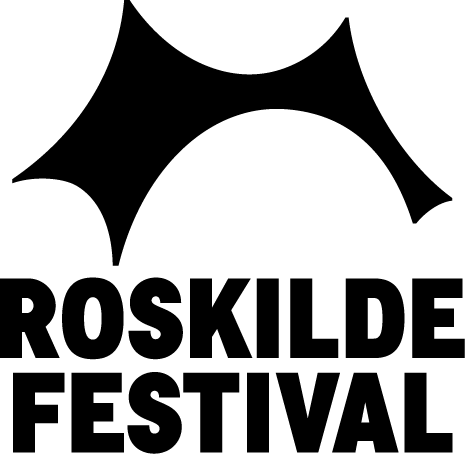 Roskilde Festival
Roskilde Festival is our partner in the upoming Copenhagen Sustainability Challenge. Roskilde Festival is all year round working on making all aspects of the festival more sustainable – and we look forward to the collaboration! The festival will present 2 exciting cases that revolve around the reduction and management of waste at the festival. Sign up for the Copenhagen Sustainability Challenge is open now – read more here.
Roskilde Festival brings together over 130,000 people, all of whom consume and influence the environment – just as setting up the festival does. Roskilde Festival takes responsibility for taking care of the climate, protecting nature and protecting biodiversity very seriously.
They do this especially by lowering their consumption and focusing on responsible purchasing and consumption of water and energy. At the same time, Roskilde Festival applies circular principles to reduce waste volumes and ensure more and better recycling of waste.
On the festival's website, you can read about their goals and focus areas, which must contribute to environmentally sustainable development with topics such as Circular festival; Ecology and sustainable trade; Sustainable resource consumption and increased public transport. Read more here.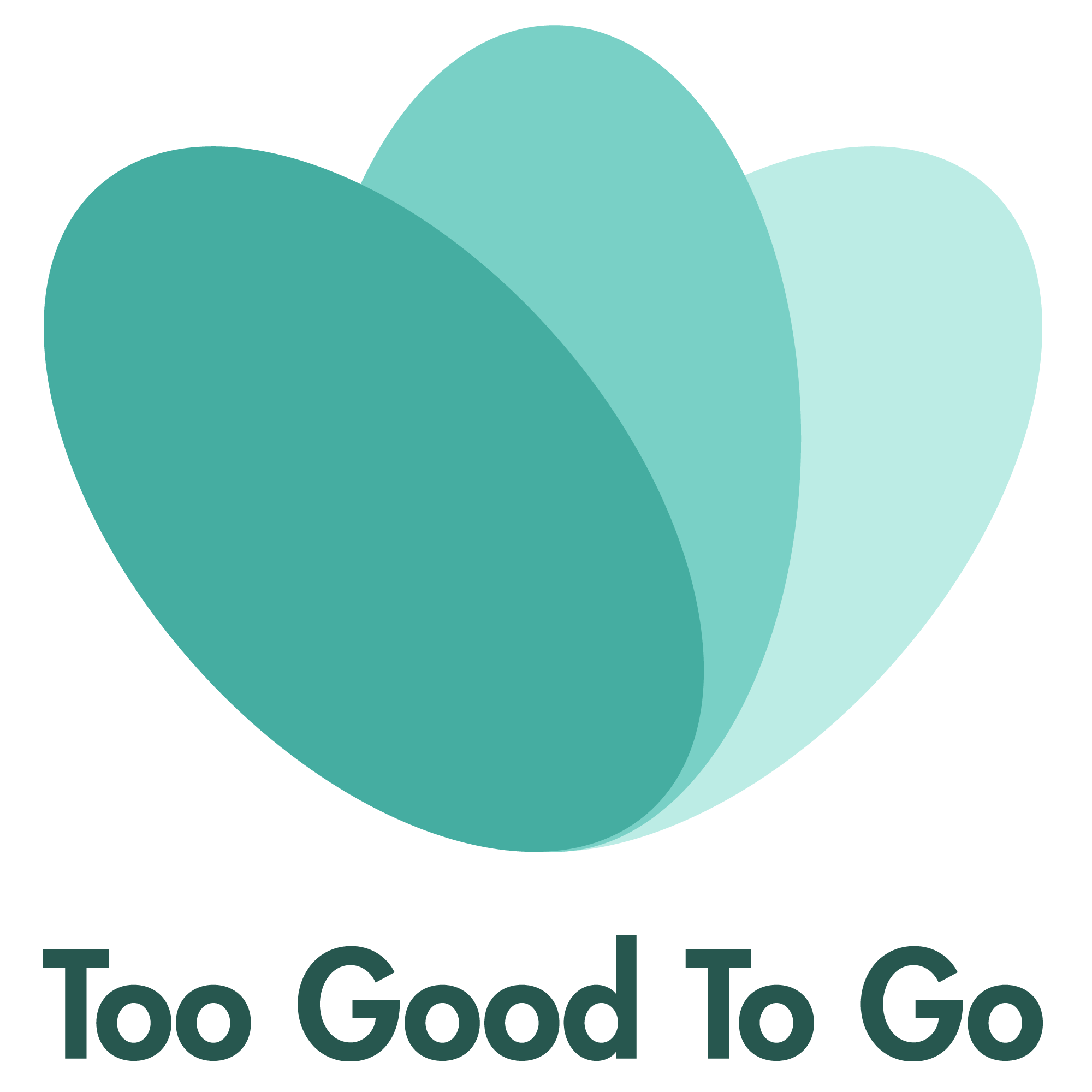 Too Good To Go
App against food waste. No one likes to watch food go to waste. Yet food waste has become so normal that it has almost become an accepted part of everyday life. The fact is that 1/3 of all food ends up in the trash, and that food waste is one of the biggest climate sinners. Large areas of forest are cleared to grow crops that are never eaten, and in fact between 8-10 percent of all greenhouse gas emissions can be directly attributed to food waste.
To Good To Go was founded in 2016. The idea of ​​using technology as a link between people started in Denmark and was quickly picked up by a number of entrepreneurs around Europe. Today, the Too Good To Go app is the world's largest marketplace for surplus food. It connects consumers with stores that have food in surplus so that it is eaten rather than put in the trash.
To Good To Go is one of the companies you can collaborate with if you want to be part of Actory's Innovation Program.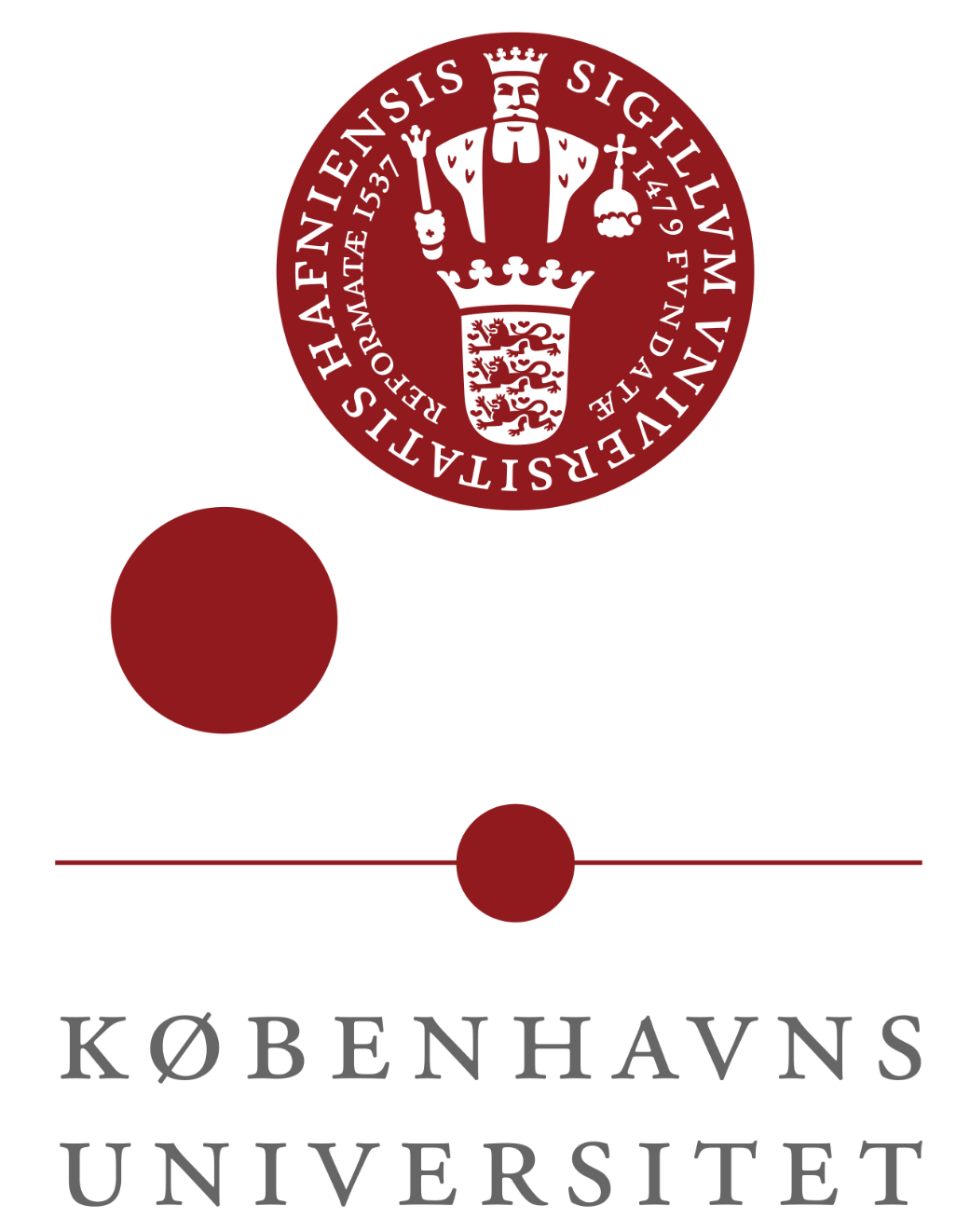 Væksthuset at The Faculty of Law
Væksthuset is a new platform for student research projects within sustainability and the UN's Sustainable Development Goals – at the Faculty of Law at the University of Copenhagen. Væksthuset aims to create a platform where students, researchers and the private / public business community can engage in close collaborations on ideas for research projects concerning sustainability, which i.a. focuses on the role of taxes and duties in meeting the SDG's. Therefore, Væksthuset addresses professionally broadly to all legal areas as well as other disciplines and disciplines, as long as the project has a sustainable angle. Participation in Væksthuset's projects can be both as an ECTS-rewarding course or as an extra effort alongside the study.
Actory and Væksthuset have initiated a collaboration, where the students after the end of their programme at Væksthuset are invited to work further with their projects at Actory – with a more practice-oriented focus.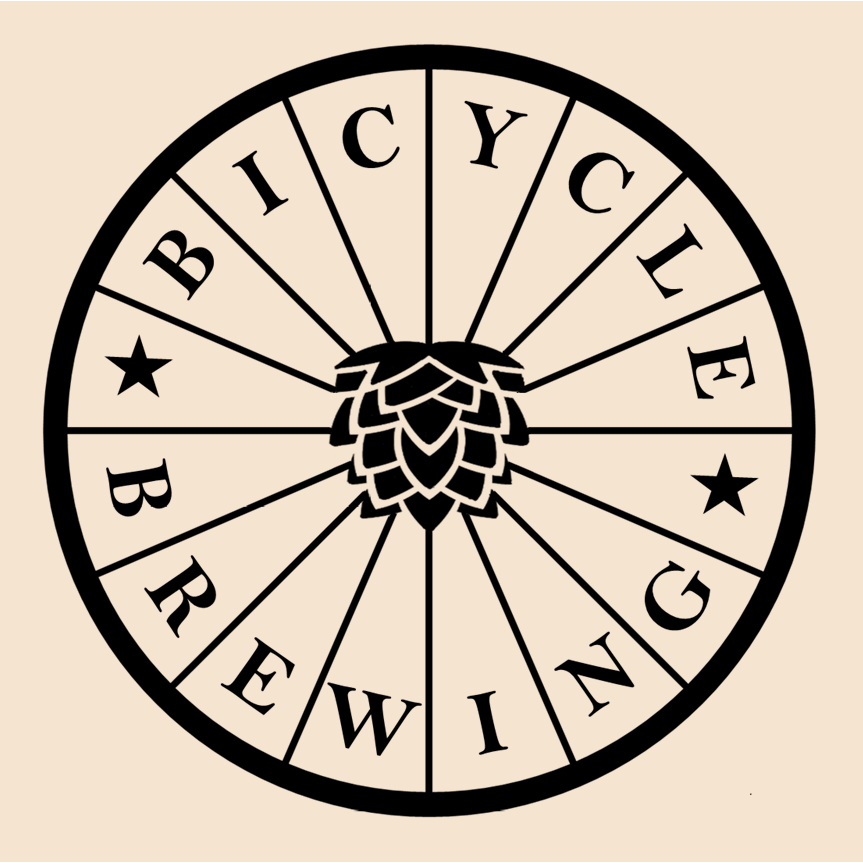 Bicycle Brewing
Bicycle Brewing is a nano-beer brewery and taproom located at Ålborggade 20 in Østerbro, Copenhagen. All their beers are made by hand and served fresh on tap every weekend. Bicycle Brewing places great emphasis on the ecological, local and sustainable aspect of their products.
Bicycle Brewery is one of the companies that provides cases to the students in our project. For example, they want to explore a sustainable solution for recycling heated water that is created in the brewing process.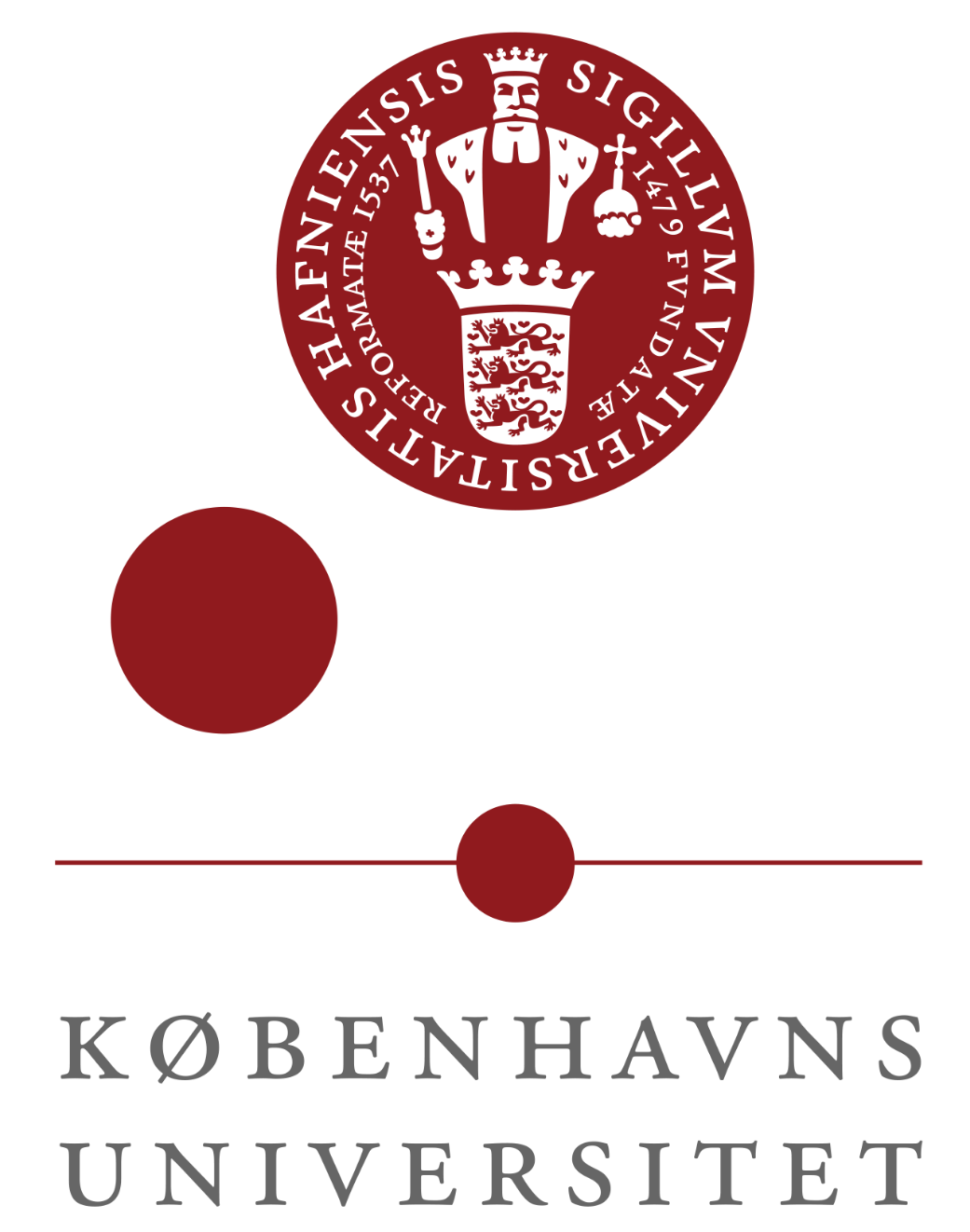 Pometet
Pometet is part of the Department of Plant and Environmental Sciences at the University of Copenhagen.
A 'pomet' is a collection of varieties of fruit trees and shrubs. Pometet has an extensive collection – there are about 750 apple varieties on the current areas in Taastrup.
The collection not only has a pomological (fruit-growing) interest, but also functions as a gene bank and is part of the 'Nordic Gene Bank', which aims to preserve genetic resources within plant species adapted for cultivation in certain climate areas.
Pometet is one of the organizations that presents cases for Actory's innovation programmes about e.g. collection of rainwater and use of this.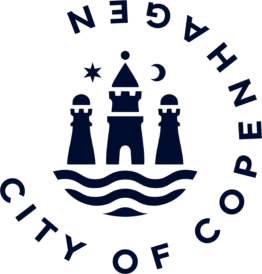 Municipality of Copenhagen
The administration of culture- and leisure is responsible for the administration of culture and leisure activities in the city of Copenhagen. Our main objective is to cooperate with Copenhageners to create a city that flourishes and develops in a sustainable manner. 
Copenhagen Visitor Service is the official tourist information center and is managed by the Culture and leisure administration. Every year 450.000 guests visit the center. At Copenhagen Visitor Service our goal is to make information easily available for the visitors and our strategy is to encourage visitors to make sustainable choices during their visit to Copenhagen.
The administration of culture- and leisure is setting the challenges for Copenhagen Sustainability Challenge in collaboraton with several partners within the area of tourism.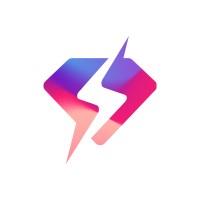 With Purpose
With Purpose is a volunteer-run initiative that provides a platform to accelerate women's journeys towards becoming entrepreneurs. With Purpose holds a 4-week online start-up school for entrepreneur-curious women.
Actory is in the process of starting a collaboration with them and would like to support their work to reduce the 'gender gap' that still characterizes entrepreneurship. In the Nordic countries, for example. only 1.3% of the total capital raised in 2019 for female entrepreneurship teams.
Read more about their work on the website https://www.wpurpose.org/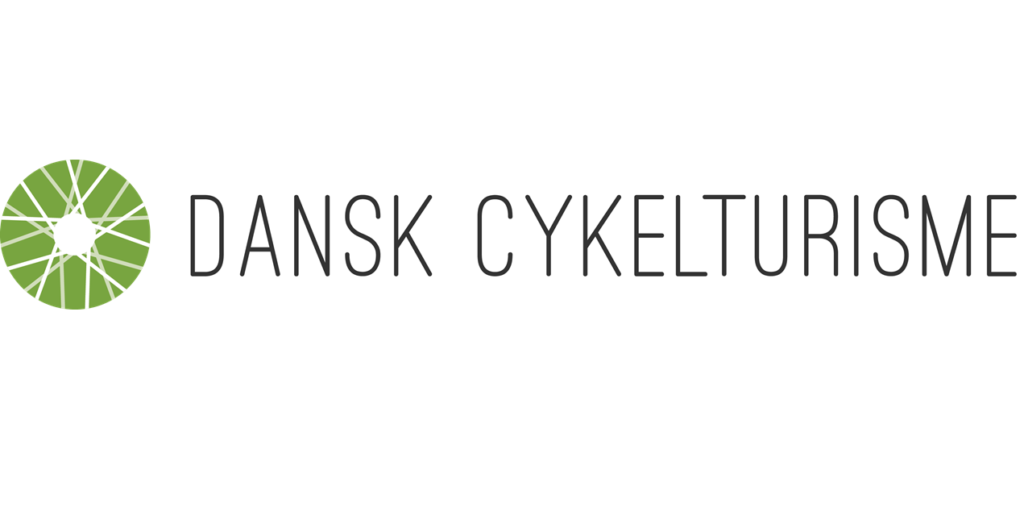 Danish Cycling Tourism
Danish Cycling Tourism is a non-profit association of public and private partners. Our main purpose is to develop cycling tourism in Denmark. We fulfil our purpose by kick-starting new projects, coordinating various actions and disseminate knowledge and best practices on cycling tourism.
Danish Cycling Tourism has great experience in managing large and small scale cycling tourism projects. We have executed both national and international projects, and projects with various scopes. We have great knowledge of all aspects of cycling tourism development – from infrastructure and service development to development of information tools, PR and campaigns.
Danish Cycling Tourism will contribute to Actorys Case Challenge with their expert knowledge on sustainable tourism.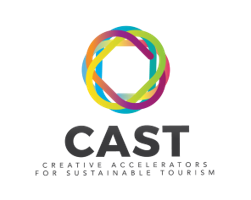 CAST
CAST partners bring together extensive experience in working with creative and tourism enterprises across Europe and stimulating their creation, growth and internationalisation.
CAST aims to provide incubation & acceleration support to sustainable tourism start-ups and SMEs to grow and scale. They help them generate new products, services and business models, facilitate access to finance and new markets, while also helping them build new skills and resilience.
Learn more about CAST on their website.
CAST supports Actory's Copenhagen Sustainability Challenge with their expert knowledge.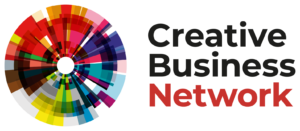 Creative Business Network
Creative Business Network empowers startups in the creative industries, connects them to investors, governments and global markets, and strengthens their innovative capabilities for the benefit of industry and society. Creative Business Network brings together investors, change makers, thought leaders and entrepreneurs from around the world to create solutions to tackle global challenges.
With more than 75 partners worldwide, Creative Business Network forms a global network that works with some of the world's most promising talents in the startup ecosystem. It is a platform where entrepreneurs can pitch their ideas, engage with industry leaders, exchange knowledge and share visions on a global stage.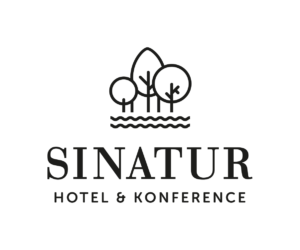 Sinatur
Sinatur Hotel & Conference consists of six unique hotels located in fabulous surroundings by the water or at the edge of the forest.
Organic and locally produced ingredients are a big part of the chains DNA and gastronomic profile. Every day, all year round, they focus on increasing the share of local and organic ingredients in the gastronomic experiences they serve for their guests.
They do their very best to protect the beautiful nature and care for our surroundings. They use green energy, sort our waste and recycle as much as possible. And they are very proud of being the first B Corp certified hotel chain in the North.
Sinatur contribute to the 'Copenhagen Sustainability Challenge' with their expert knowledge on sustainable tourism – and have helped finding the cases for the challenge.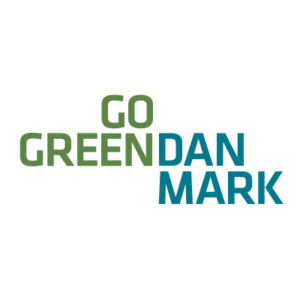 GoGreen Danmark
GoGreen Denmark dreams of a society where consideration for people and the environment is an integral part of the companies' DNA. A green market where the sustainable companies are chosen first, because we as conscious consumers want to make sustainable choices in everyday life.
Their ambition is to make it easy to be a sustainable consumer. This means, among other things, that it must be easy for you to see which brands, products and companies you can trade with if you want to take responsibility for your purchases.
In this way, they build a bridge between companies and consumers and support the companies that take responsibility for people and the environment.
Green Key
Green Key is the tourism industry's international environmental certification. The certification is awarded to tourism organizations, that are taking the extra step towards protecting the environment as an integral part of their day-to-day business.
Green Key started in Denmark and has through the years been awarded to more than 3000 organizations across 65 countries. Green Key is an independent certification organization with a jury consisting of members from HORESTA and the Outdoor Council while the Ministry of Environment and Food of Denmark participates to observe the proceedings.
A Green Key certified organization has to live up to many concrete and relevant environmental standards and procedures that are validated through a vast auditing process and continuous monitoring.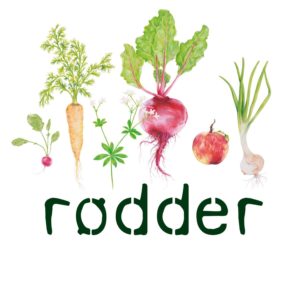 Rødder
Rødder is a company that is passionate about food. They make dinners, food events and offer catering. In addition, they work to spread the knowledge of local and passionate producers.
Taste, sustainability, local ingredients, ecology, and biodynamics are the core values ​​when they bring good people together at long tables for social dining experiences in an informal and relaxed setting.
The same principle applies to their organic catering, where they deliver food and wine for everyday life and parties. Their food is always 90-100% organic and made from the best local ingredients in season.
Rødder will be at the Copenhagen Sustainability Challenge as a sparring partner.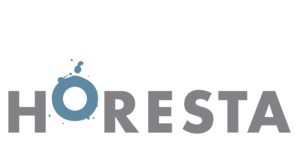 Horesta
HORESTA is one of the oldest membership organizations in Denmark. HORESTA offers its members a vast amount of services to secure its members the best possible opportunities to flourish in the fast-changing world they are present in. HORESTA works towards securing political influence as well as accommodating the interests of the tourism and leisure industries. HORESTA has almost 2000 members and represents some of the most important sectors of growth within the Danish economy.
HORESTA's Employer Association takes care of the labor law related interests of its members. The vision is to bring together the entire tourism, service – and leisure industries in the House of Tourism, where the actors of the industries, public and private, come together and create knowledge, synergy and innovation.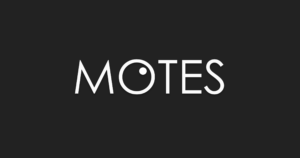 Motes
Motes is a travel-tech startup who works with location based storrytelling, they have build the platform that powers for example Know Your Bro
Know Your Bro is a series of selfguided walking tours around Copenhagen. It is used to distribute travellers more effectively while showing them all the hidden stories of our great city. All the tours consist of points on a map, these are conseptualized as `motes´.
A mote is a story bound to a specific place. In order to unlock it you have to be close, making our experiences gamified and fun to use.
Motes will be joining Copenhagen Sustainability Challenge as a mentor – ready to support your team during the challenge.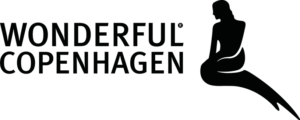 Wonderful Copenhagen
Wonderful Copenhagen is the official tourism organisation of the Capital Region of Denmark, working to promote and develop both business and leisure tourism. The aim of Wonderful Copenhagen is to drive tourism development in a sustainable direction. Working together with hundreds of public and private partners, the organisation's key focus areas are attracting new congresses, meetings, events, cruise visitors and airline routes; as well as promoting Copenhagen; and developing city tourism, cultural tourism, new markets and knowledge.
Founded in 1992, Wonderful Copenhagen is a foundation led by a Board of directors. It is funded by a mix of contributions from private businesses, organisations, and public institutions, including the Ministry of Industry, Business and Financial Affairs.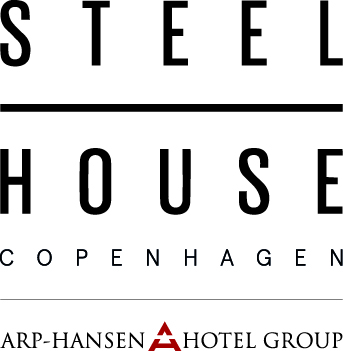 Steel House Copenhagen
Steel House Copenhagen. A luxury hostel in the heart of it all. Feel the urban vibe and meet people from all corners of the globe at Copenhagen's new gathering point. The setting is Industrial New York with rooms rooted in raw elements, soft textures and rustic interiors – a home-away-from-home.
Steel House is donating a price for one of the winning teams at Copenhagen Sustainability Challenge.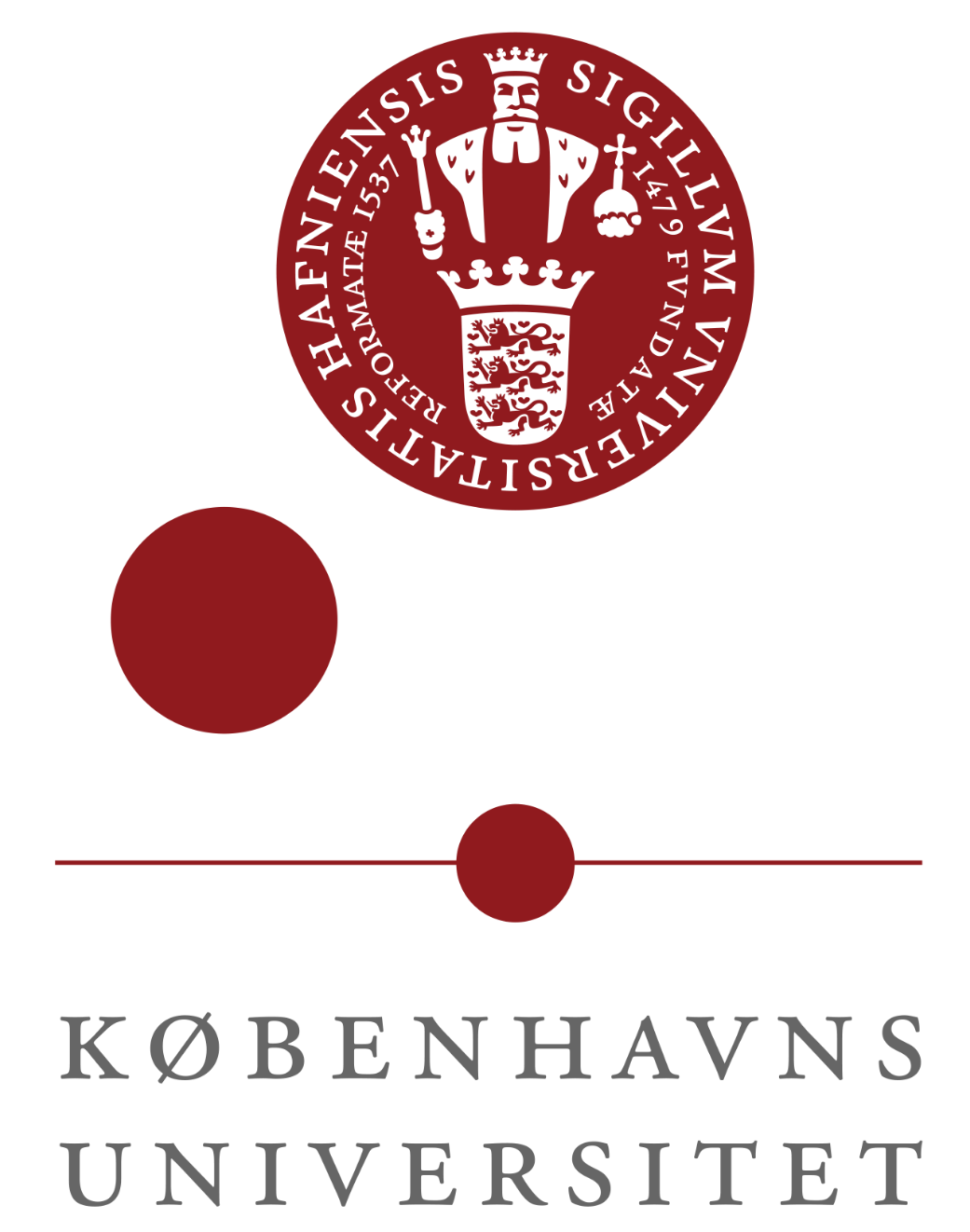 UCPH Innovation Hubs
The University of Copenhagen has 3 Innovation Hubs that offer sparring, networking and office space to students with an idea or a startup that they want to move forward with.
SCIENCE Innovation Hub
SUND Hub
Human & Legal Innovation Hub
Actory works closely with the three Hubs. When you complete an innovation programme at Actory, it's posible for you to work further on your idea at Actory or get referred to a relevant Hub for the best sparring and guidance.