Is there anything at your campus you wish was done more sustainably?
We are working on creating a more sustainable daily life at UCPH – but we need YOUR point of view to make a change. Let us know about any issues, ideas or opportunities you see at your campus.
Tell us what YOU think it takes to make your campus or UCPH more sustainable

If you want to work on the project yourself and get supervision & sparring – let us know!
By giving us your input you get a chance to enter our competition and win a sustainable prize!
Everything is welcome: Simple or crazy ideas, something you have been wondering about, problems which need to be solved.
We cannot promise to make it all happen, but we will select an area for a pilot project and invite a team of students to work on it during the fall semester.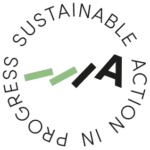 UCPH – Sustainability 2030
In 2020, The University of Copenhagen has developed and approved six main themes for the sustainability work pointing towards 2030, building on contributions from employees and students.
The University of Copenhagen wants to strengthen the concept "Campus as a Living Lab", where the purpose is to increase the interaction between researchers, students and the University of Copenhagen's internal operations in order to jointly support the work in the sustainable transition. Together with Actory, the University of Copenhagen wants to help students and staff translate inspiring ideas into concrete solutions that can be implemented on campuses at the University of Copenhagen.
Read more about UCPH's work with sustainability here
(opens link to KUnet – only for employees and students at UCPH)